Long-lasting marriage is surprisingly becoming a mirage coupled with an unrealistic shadow that has almost become unattainable in our society. This issue of divorce seems to be increasing daily, most especially among educated and well-known celebrities. Can there be a limiting stop to this ugly trend?
In this article, I will be discussing beautiful Nollywood actress Stella Damascus in connection to her marital status and probably drop some hits on the cause of her failure in marriage.
Born on 24 April 19. The famous actress who is a graduate of the University of Lagos where she obtains a degree in Theater Art has featured in hundreds of fantastic Nollywood movies, and she seems not to be stopping soon.
Known and criticized for her woes in different marriages, the actress has married three times, but she seems to be unlucky as the marriages had ended on fatal grounds.
Stella's first official marriage was to Jaiye Aboderin in 1999. Unfortunately, the marriage which was well celebrated in a grand style and as well produced two daughters ended in just a matter of year's. It was in December 2004 when the alarming event took place that saw to the death of Jaiye Aboderin, the loving, caring and supportive husband of actress Stella Damascus. It was a sad and humiliating moment for the actress.
On Thursday, December 2020, which is exactly 15 years since she lost her first husband to the cold hand of death, Stella who seems to be much in love with her first lover took to her Instagram page in recognition, remembrance and honour ofJaiye Aboderin.
She wrote: I sometimes cried because I wish he could have spent more time with us. But God knows the best. Anyone who has lost such a spouse will understand what I mean. Jay will never be forgotten. His legacy lives on. No matter where we will go or who we became, he forever is in our hearts. Rest in peace. Obi mu."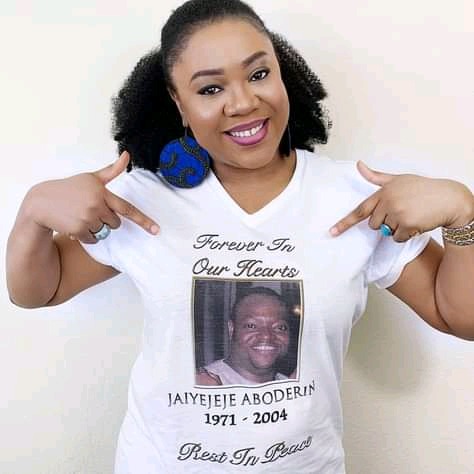 In 2007, Actress Stella Damascus gave love another shot. She tied the knot with Emeka Nzeribe, but the relationship ended so soon. The marriage which was deemed the quickest celebrity marriage in Nigeria ended just within seven(7) months. The reason behind the short-lived marriage relationship is yet to be identified by the public.
Stella moved with life and after the space of 4 years, she gives love another chance, this time to one Daniel Ademinokan who was a college to Stella former husband Emeka Nzeribe.
Though there has been no official statement made whether she is still in her third marriage as there have been numerous indications and rumours that she is no longer engaged.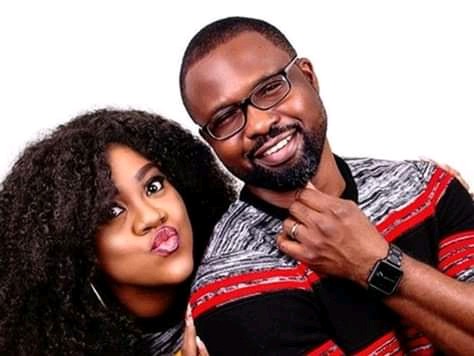 What could be the cause of actress Stella Damascus marrying and remarrying saga?